Toyota Quantum - 07/10/2020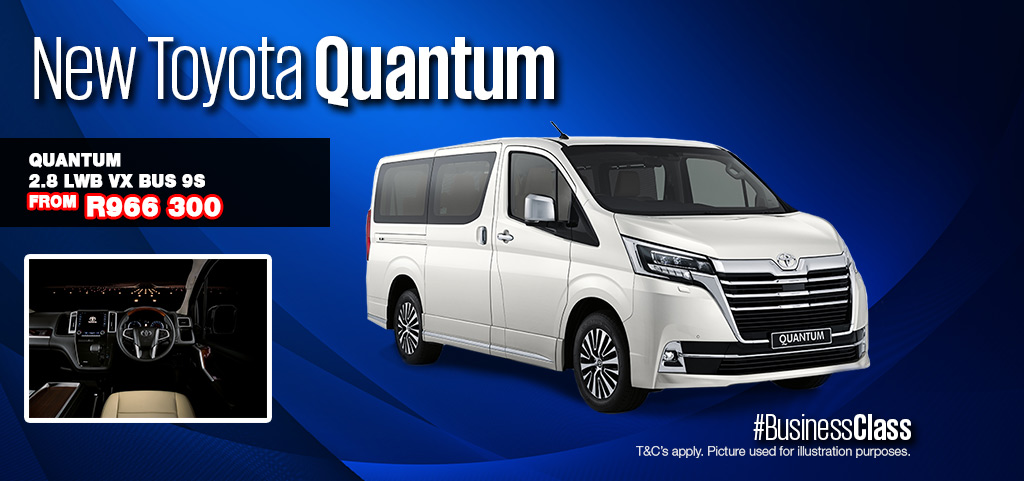 The Toyota Quantum VX 9s Bus with an Upgrade
If you have loved the Toyota Quantum until now, you are going to love it even more. Now you can stay connected no matter where you are with the Apple CarPlay and Android Autodroid Auto.
Get connected today and test drive the Toyota Quantum VX 9s Bus
Terms and Conditions apply. Images for illustration purposes only. Strictly by appointment
Terms and conditions apply.