2022 4X4 DRIVER TRAINING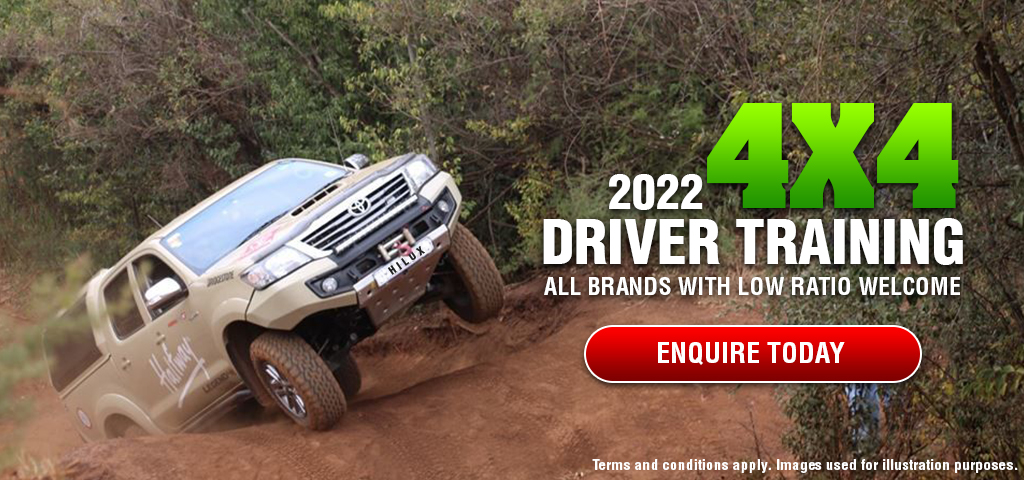 On behalf of Halfway Toyota, we would like to invite you to join us for 4x4 Driver Training.
Agenda for 4x4 Driver Training days:
08:00 - Meet at Halfway Toyota Dealership
08:30 - Theory in Lecture Room
10:00 - Leave for Practical Session
13:00 - End of Practical Session
*Covid Protocols to be practised on the weekend*
Dates:
Halfway Toyota Fourways

31st July 2022


15th October 2022


27th November 2022

Halfway Toyota Honeydew

30th July 2022

16th October 2022

26th November 2022

Halfway Toyota Scottburgh

13th August 2022

10th September 2022

5th November 2022

3rd December 2022

Halfway Toyota Howick

23rd July 2022

3rd September 2022

29th October 2022

26th November 2022

Halfway Toyota George

22nd October 2022
The 4x4 Driver Training is FREE of charge. If one of the above dates suits you please let me know and I will book you in. (You will get a confirmation from me, if not please contact me to make sure I received your mail)
If you have 4x4 experience and don't need or want to do the 4x4 Driver Training Course, you may want to join our 4x4 Adventure Club where you will be invited to 4x4 events and receive 4x4 related info.
There is limited space so contact us today to book your place.